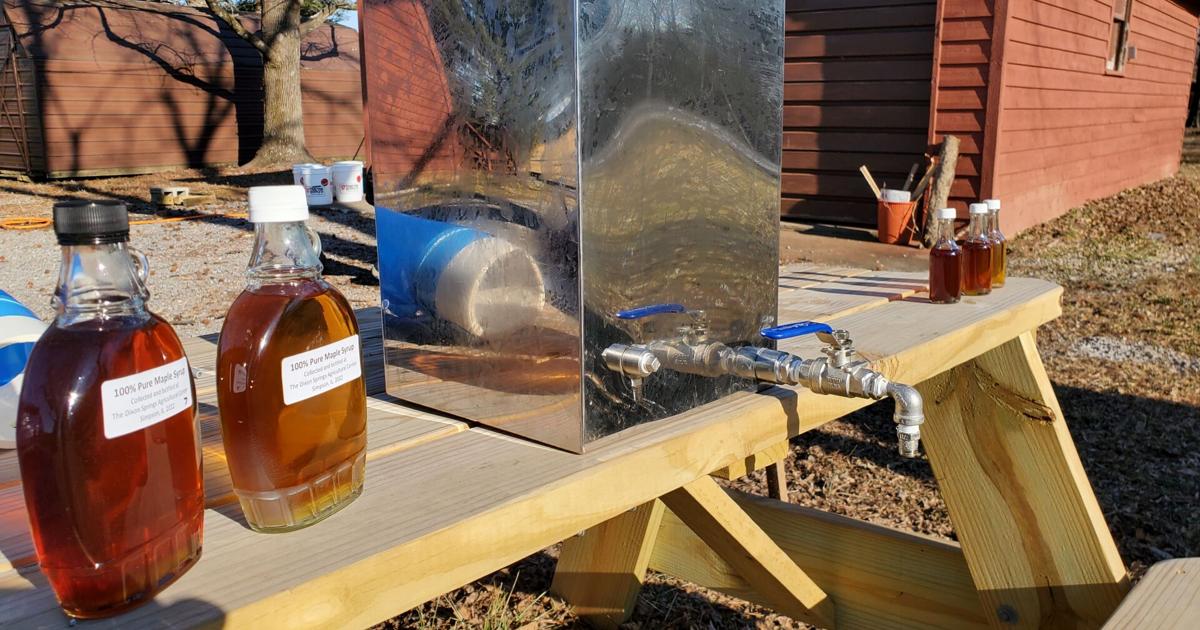 Workshop teaches participants how to make maple syrup | News
(WSIL) — Are you interested in learning more about making your own maple syrup? If so, head to the Sixth Annual Backyard Maple Syrup Production Workshop on February 19 at 10 a.m. at the Dixon Springs Agricultural Center.
Maple sap collection and syrup production is easy, relatively inexpensive to start, and is a great late winter project that can be fun for the whole family. Sugar maples, the species generally considered for sap collection, are abundant in southern Illinois, but other maple species can also be tapped to make syrup.
The all-outdoor program will cover tree identification, equipment needs, tree tapping, sap collection, maple syrup boiling and finishing.
Attendees will see firsthand the processes involved in making maple syrup. We will demonstrate a syrup evaporator and an optional tour of a maple grove, managed for maple syrup production and using a sap collection pipeline system.
The University of Illinois extension will offer children an indoor maple syrup program. Masks will be mandatory inside.
The workshop will be held on Saturday, February 19 from 10-11:30 a.m. at the Dixon Springs Agricultural Center, located at 354 State Highway 145 N, Simpson, IL 62985. This program is free and open to the public.
Register by calling the Ag Center at 618-695-3383 or emailing [email protected] by February 18.
DIRECTIONS:
Dixon Springs Agricultural Center is located on Illinois 145, 25 miles south of Harrisburg and 25 miles north of Paducah, KY.
The center is located 4 miles north of the intersection of Illinois 146 and Illinois 145, which is 13 miles east of Vienna.