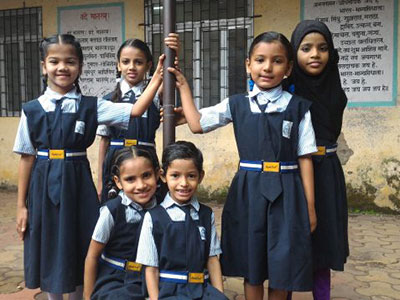 Workshop "Developing the strengths of women in leadership" to donate the profits to Nanhi Kali
Join College of Professional Studies and the Nanhi Kali University Syracuse Chapter for "Developing Women's Strengths in Leadership," a virtual workshop designed to help participants use their natural talents to feel empowered and unlock their potential. The workshop is open to all members of the community.
With help and guidance from Liz Green, Executive Director for Online Student Success at the College of Professional Studies, and a pre-workshop assessment from CliftonStrengths, attendees will explore how their top five strengths can help support themselves. , engage and champion themselves and others in leadership. The cost of the workshop supports Nanhi Kali's initiative to raise funds for uniforms, school supplies and school fees for girls in India who otherwise would not be able to attend primary or secondary school on their own.
Two Zoom workshop options are available and open to everyone on April 1 and 8 from 11 a.m. to 12:30 p.m. ET. The cost to attend is $52.
The workshop will donate 100% of the proceeds to Nanhi Kali, "an organization initiated by Mahindra in India, with the aim of educating underprivileged girls," said Ruchita Harsora, president of the Nanhi Kali chapter of Syracuse University.
"The workshop will encompass multiple avenues of self-reflection and engagement activities for participants to better understand their 5 individual strengths and communicate with others about their strengths," Green said. "CliftonStrengths provides us with a common vision to share and connect with our colleagues, colleagues and friends, and provides us with a foundation to effectively advocate for ourselves and others."
As a registered graduate student organization, the Nanhi Kali Syracuse University Chapter aims to raise awareness of the importance of access to education, Harsora says.
"This specific opportunity helps us give back to the community one of the essentials: education. Education is the stepping stone to success in any field and it is a golden opportunity for us to give something back to an underserved community," says Harsora. "We are fortunate to give the privilege of education to the generation that will shape our future."
For more information or to register, go to workshop website.