Ted Grussing Photography's photo of the day: she's absolutely stunning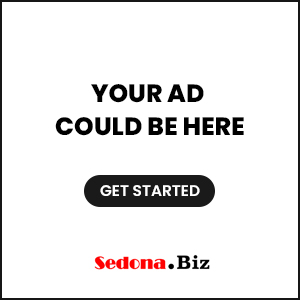 …I had lunch with a friend in Phoenix this afternoon and didn't get back to Sedona until late afternoon. I called a friend at the airport to check Sedona Airport Days and he told me that if I hurried, I could still light the Corsair and the P-38 which had flown this afternoon. I shoved but was held up by a shiny new red Ferrari going 25-30mph directly in front of me…he had no choice either as he was behind someone who was driving very slowly the whole way.
Anyway, I arrived and had fun photographing them in the fading light. The Corsair is my all-time favorite military aircraft with those amazingly beautiful wings. Over 12,000 of them were made… they entered service in 1942 and today there are less than 50 left. It could do 400 mph and was an impressive and deadly aircraft.
The F4U Corsair is an absolutely stunning lady and you should come to the airport on Saturday October 1st and see it in person…the P-38 is also great and a friend of mine flew one of them.
There are also all kinds of modern and less modern aircraft and lots of classic cars on display. Admission is FREE and bring the whole family… A skydiver is scheduled for 10am and the gate opens at 9am.
Hope to see you there.
Cheers,
Ted
I only bring this common thought
My life has worked;
Who comes from the dregs of bleak despair
always everywhere
There's a joy I can still sip—
It's camaraderie
With all of humanity, up and down
I say.
excerpt from I know by Max Ehrmann
###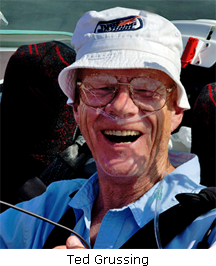 The easiest way to reach Mr. Grussing is by email: [email protected]
In addition to photography sales already taken Ted does special shots for clients on request and also does air to air photography for those who want photos of their planes in flight. All special photography sessions are billed on an hourly basis.
Ted also runs one-on-one workshops for those who want to learn the techniques he uses. By special arrangement, Ted will run one-on-one aerial photography workshops which will include real photo shoots in the air.
After About Ted Grussing …