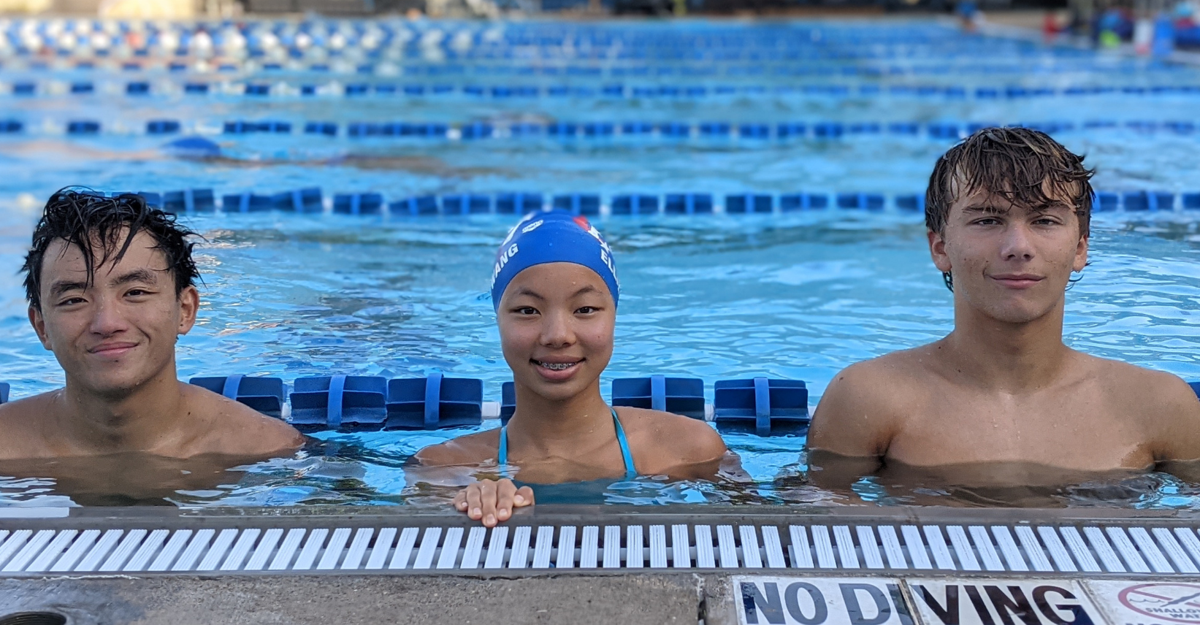 Some regional workshops empower local swimmers | Sports
Sugar Land teens Ellie Wang and Alex Fu were recently rated as two of the most prolific swimmers in their respective regions by USA Swimming.
The two now hope to build on their recent experiences in selected virtual regional workshops to pursue goals both in and out of the pool.
Wang, 14, who attends an out-of-state boarding school but has worked with the FCST, attended the Regional Diversity Select Performance Camp on July 9, which aimed to "empower athletes to demonstrate viability. multicultural success in swimming. , Among other principles such as leadership skills.
Selection at the workshop is seen as a potential stepping stone to representing the United States on the national stage according to First Colony swim team assistant coach Adrian Gomez. Wang said the virtual workshop helped shed light on the need for greater representation of minorities in sport by focusing on minority sporting successes and their challenges, and it's a cause she s 'will strive to defend as it advances.
A 2014 USA Swimming report said 31.2% of its year-round athletes identified as white, while only 5.3% identified as Asian, 2.9% were Hispanic or Latino, and 1 % were black.
Other participants declined to identify their race in the survey.
"FCST is probably one of the most diverse swimming teams. We all come from different places and are of different races – it's really nice to be able to see this every day, so I feel lucky, "said Wang. "But for other areas, it's important to have that same diversity.
To qualify for camp, Wang had to achieve at least one national AAA motivation time by USA swimming standards in sanctioned events. His time in the 200-meter butterfly was the best in his region in the 11-12 age group during the 2019 competitive season.
"This short course season really made me think it was something I could be good at. I was doing really well and wasting a lot of time, "said Wang, who has been swimming for nine years and narrowly missed the Texas Age Group Swimming Championships Cup by 2 minutes, 12.9 seconds. last year. She clocked a best time of 2: 13.10 in 2019, down about six seconds from her previous record.
"It was really good to see my work recognized," she said.
perseverance
Fu, a high school student from Clements High School, attended USA Swimming's Zone Select virtual camp in May. Each zone's camp consisted of 34 athletes from each category competing via USA Swimming's SWIMS database based on the combined IMX scores of the 2019 and 2020 Long Range Meters (LCM). The two fastest available athletes available in each zone in each event sanctioned by LCM Olympic and USA Swimming from January 2019 to August 2020 have been invited. Mason Ramsower, 15, was also selected for the zone camp.
Leaders from the More Brave and Growing Leaders youth organizations spoke to swimmers at the zone's camp, covering topics such as persistence and power through obstacles according to Fu. He also noted that he, along with many others, had experienced situations that applied the teachings even before the workshop, such as COVID-19.
"One of the most important things I got out of it was determination," Fu said. "There will always be obstacles in your path, and you have to find a way to overcome them and make the most of bad situations. You have to keep your eyes on the goal to move forward.
Wang echoed the sentiment.
"I had to work a lot harder this year to find the motivation and keep working every day. It's all about the process, and this year has been a defining year in my swimming career, "she said. "Although it was difficult, it was a valuable lesson."
Eyes on the future
Going forward, the two local swimmers have their eyes set on bigger dreams in the pool in light of lessons learned from their camp experiences.
Wang, an Asian American, is enrolled in a boarding school in New England. However, she swam with the FCST as she remotely learns through COVID-19 and said events such as last week's workshop can only develop the sport.
"It empowers these groups of people because we need to have diversity in our sport," she said. "It's really important to encourage these groups of people in under-represented communities to stay motivated while swimming."
Fu's dream is to go as far as swimming can take him. He'll be swimming at the University of Pennsylvania next fall while enrolling in the college's business school, but said representing the United States on a national stage stays on his mind.
"It would be really nice to do that – it's a bit of a wacky goal right now, but these are the types of goals you need to have in your life," he said. "You have to be able to dream big and achieve the goals you really want. "