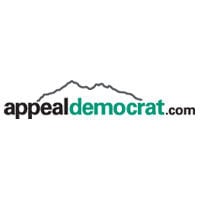 Soil health workshop in Artois next week | Glenn County Transcript
The Glenn County Resource Conservation District (RCD) will host a Soil Health Workshop at the California Olive Ranch, KK&R Orchards in Artois next week.
The workshop will include a discussion on cover cropping in orchards, according to a statement released by the RCD.
"At previous workshops, participants learned all the steps of planting a cover crop – choosing beneficial species, the keys to calibration, seeding and more," the statement read. . "This workshop will look at stopping cover crops and its benefits to soil health, along with a bonus talk."
The workshop will also highlight updates to preliminary soil and water monitoring data from the Chico State Center for Regenerative Agriculture and Resilient Systems (CRARS), as well as opportunities for farmers to get free technical assistance in applying for future funding opportunities through the California Department of Food and Agriculture's Healthy Soils Program.
CRARS will perform a water infiltration and rain simulator demonstration and Dr. Amanda Hodson, soil ecologist and nematologist at UC Davis, will give a short presentation on enhancing beneficial soil biology through management practices using raw olive pomace, compost and compost tea.
"She will bring her microscope with nematode samples for attendees to examine," the statement read. "Participants will be able to look and smell the pomace samples."
Two trials will be conducted including pomace for weed control and research into the benefits of using compost and aerated compost tea.
"This project is supported by the California Climate Investments Program, a statewide initiative that puts billions of cap-and-trade dollars to work to reduce greenhouse gas emissions, boost the economy and improve public health and the environment, especially in disadvantaged communities. according to the press release.
The workshop will take place on Tuesday, April 12 from 9:30 a.m. to 11 a.m. California Olive Ranch, KK&R Orchards is located at 5945 County Rd. 35, Artois.
Space is limited, so those interested in attending are asked to RSVP by Thursday. To reserve a spot at the workshop, call Kellie Wilson-Burt, RCD Program Specialist, at 530-934-4601 ext. 3176 or email [email protected]
For more information on the RCD and its projects, call 530-934-4601 ext. 5 or visit www.glenncountyrcd.org.