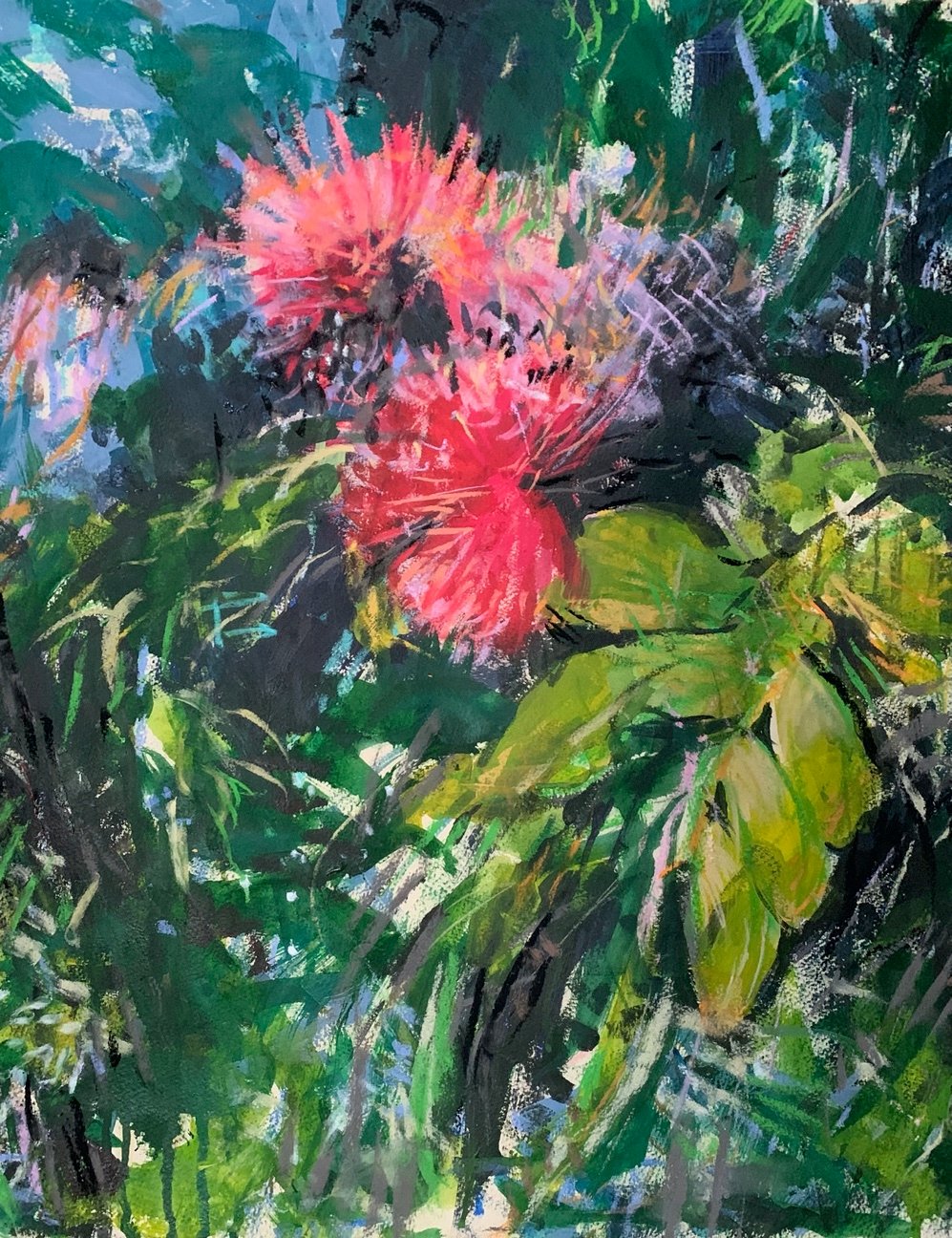 SC artist exhibited at the village library | Herald Community Newspapers
[ad_1]
The latest works of art on display at the Sea Cliff Village Library feature soothing local scenes from nature. Artist Miranda Best used a variety of mediums including acrylic paint and chalk pastels to capture the various experiences and views of the village.
"The images included in this exhibition, all taken over the past few years, represent a shift in my work from naturalism to a more expressive approach," said Best. "I became more interested in the power of marking by working with acrylic paint and chalk pastel. "
Best, originally from Virginia, has lived in Sea Cliff for over 20 years and has taught art at Paul D. Schreiber High School in Port Washington for 25 years. When not working with art students, she was busy raising two children, Jackson, 18, and Maya, 16, and creating her own artwork.
Her artistic process, Best said, usually involves recreating photographs, bringing them to life and focusing on creating pieces that capture the experience of being in a certain place, or the memory of that place. "All of the footage begins with an experience in a particular location – watching fireworks explode, walking through Sea Cliff, visiting the Planting Fields Arboretum – recorded by the photograph," she explained. "Back in my studio, the photos are transformed into drawings and paintings that vibrate with energy and vital force. While the photo inspires the beginning of the work, the drawings and paintings take on a life of their own. The final works attempt to capture the memory of the place and the experience.
Best draws most of its inspiration from nature and its community. "I think [her art] is very stimulating, sometimes introspective – I find that somewhat calming, "said Camille Purcell, Director of the Sea Cliff Library. "Miranda does a lot of nature scenes, which is nice to have in the library. It's a great way to "bring the outside in". "Although the library is very beautiful inside, we don't have a lot of light coming in through the windows because they are stained glass, so having this little piece of nature here is awesome."
Pieces on display throughout the library depict various scenes from nature in Best's abstract and expressionist style. One work features bright pink flowers surrounded by leaves of varying hues and textures, and another, her interpretation of water lilies in a nearby pond. This month's exhibit is Best's fourth in the library.
"I think historically the library has been a place where communities come together, so exhibiting art is just another way to attract community," Purcell said. "They may not necessarily consult the materials in the library, but just bringing the community in and seeing the work opens up potential areas for dialogue. I think it's part of the library's job to keep this dialogue open, in a safe space where people can meet friends or use it as a way to meet new people.
The Sea Cliff Library features regular art exhibits, with a new local artist featured each month. The artists and their works are chosen by the Sea Cliff Arts Council, which aims to make the arts an important and vital presence in the village, and supports and promotes the local arts community.
The library is located at 281 Sea Cliff Ave. For more information, call (516) 801-3402.
[ad_2]