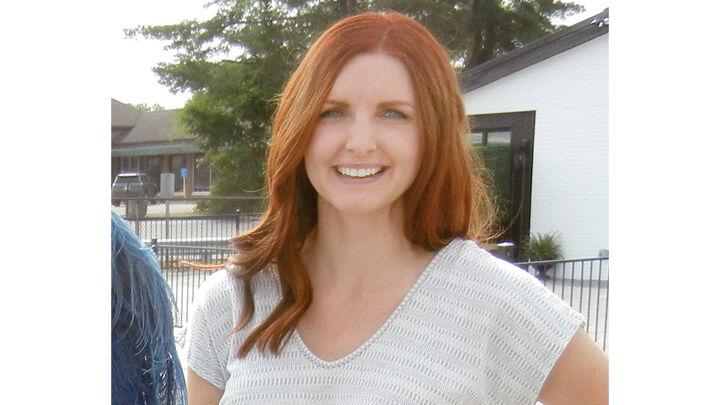 photography studio moves to Festus | Local News
Brianna Toutloian said her business is all about making people look their best.
She recently moved Brianna Rose Photography's studio to 420 W. Main St. in Festus. The company was previously located in Blackwell, where Toutloian lives with his family.
Toutloian, 28, and an employee operate the Festus studio.
"I've been in business since 2017," Toutloian said. "I specifically chose Festus because it is in the middle of my clientele that goes from Saint-Louis to Cape Girardeau.
Toutloian said she specializes in wedding and boudoir photos and professional photography.
She said the COVID-19 pandemic has greatly affected her business, but lately there has been an avalanche of interest in her services.
"We have rescheduled 10 weddings from 2020 to 2021," Toutloian said. "I had to shut down for probably six months because of the pandemic.
"We started taking clients again in September. It exploded as soon as I was able to reopen. I got very busy in the fall. We have 26 or 28 weddings the rest of the year. I reserve in October for studio sessions. I'm full for July.
She has a few openings for studio sessions in August and September.
Toutloian said she was trying to tell a story with her wedding photograph.
"For weddings, I like to capture the love story between couples," she said. "For wedding photography, I travel all over the Midwest. I have done destination weddings in Florida and Mexico.
Toutloian uses the word "empowerment" when talking about taking boudoir photos, which are strictly reserved for women.
"I am a boudoir photographer for the empowerment of women," she said. "Boudoir is about supporting women and empowering them for today's society.
Toutloian said a wide range of women came to see her for boudoir photos.
"They must be at least 18 years old and have completed high school," she said. "My oldest boudoir client is 78 years old. She is a cancer survivor."
Toutloian said her head-shot photograph is for both sexes.
Toutloian said his first impressions of Festus were positive.
"I love Main Street and am very committed to supporting local businesses," she said.
Toutloian and her husband, Aaron, have a son, Augustus, 3 years old.