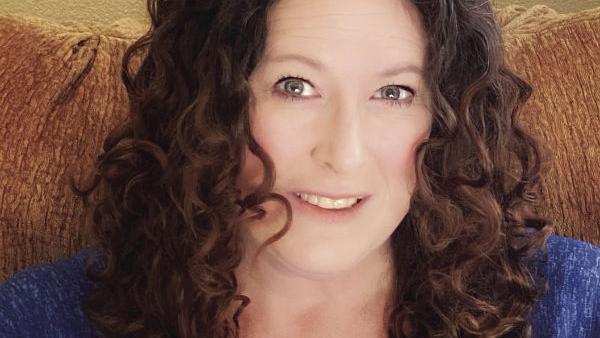 Photographer's Sunset Images Bring Peace and Popularity | Arts and entertainment
While the COVID-19 pandemic has caused a lot of suffering, it has also allowed us to fully explore our interests. Trudi Leder, a Prairie Elementary School teacher who grew up in Waunakee, applied her passion for photography in a new way, which connected her with other members of the community and honed her skills.
Leder started posting his sunset photographs in the Waunakee area on the Waunakee, Can We Talk? Facebook page last year. As the community heatedly debated issues of race, face masks, in-person or distance learning, and other issues at the site, Leder's often bucolic landscapes of a crimson sun fading below the horizon brought a sense of peace, and many reached out to express their gratitude.
At one point, when the dialogue became particularly controversial, Leder threatened to leave the site. A number of people contacted her and asked her to continue posting her photos. She said she had become something of a Mr. Rogers in Waunakee, always saying goodnight to her neighbors. "I just started it because I wanted to make people happy during COVID, and now I've started a website," Leder said.
Many of those who appreciated her photographs contacted her for their own projects. She was fortunate enough to meet Christine Chisholm last fall before Christine died of cancer last spring. Chisholm had asked him to take his latest family portrait and his son's surprise engagement photo after asking his girlfriend the question.
Leder was also invited by a local store owner to use one of his images for a puzzle.
"I just wanted to give back to the community," she said.
She has also received requests to take photos for business websites and family farms. Two of his photos were published in a nature magazine.
Leder was once again invited to give back by participating in the Create Waunakee Committee's Art on Main project during this special Waunakee 150th anniversary year. Leder filled one side of the 150th year steel cutout provided by Endres Manufacturing with historical photographs of the village and the other side with his own. It included iconic Waunakee sites such as the Depot on Main Street and Village Park. The project led her to reach out to community members to learn more about the story, such as Sam Kaufmann, a longtime resident and history buff, who was able to identify some of the photos she collected.
She also contacted Waunakee celebrity Mike Moh of Moh's Martial Arts, who played a role in Quentin Tarantino's film, "Once Upon a Time in Hollywood". Moh performed a martial arts kick for Leder's photograph.
Leder has enjoyed taking photos since she was a student in her father's high school physics class, saying Jim Ableidinger's brief photography segment was her favorite part of the class. When she became aunt, the Ableidinger family called Leder "Aunt Paparazzi" because she took so many pictures of the new addition.
As a teacher, she asked her fourth graders to take pictures for greeting cards to give to their parents.
Last summer, Leder took photographer Waunakee Rona Neri's nature photography class at Schumacher Farm and developed her skills, although she still shot with her iPhone and was dubbed an iPhonograph, she said.
All the encouragement online got her to take one landscape photo per day at sunset, she said. Sometimes his photos marked an important moment in time, as one of Rex's innkeeper gazebos broke right after Rex Endres' death.
On occasion, chasing the sunsets has led to adventure and close encounters with other members of the community. This is what happened when Leder was "chasing a sunset" and his minivan slipped into a ditch on a farm west of Waunakee, she said. She appealed for help on Facebook, and finally, several residents and owners came to rescue her, allowing her to meet more people and make her even more endearing to the community.
"All these people came to help me," she said. "That's what I like about Waunakee. Who would have thought that I would make friends because I walked in without permission? "
Leder said she sold prints along the way, allowing her to purchase a real camera. She's taken more classes through the Camera Company, she said, and is now saving for a new goal.
Leder's work can be seen on his Facebook site, Trudi Leder Photography. She has also launched her own Waunakee Facebook page, Waunakee Shine, and plans to exhibit her work at the upcoming Waunakee Craft Market scheduled for October 2 at Schumacher Farm Park.