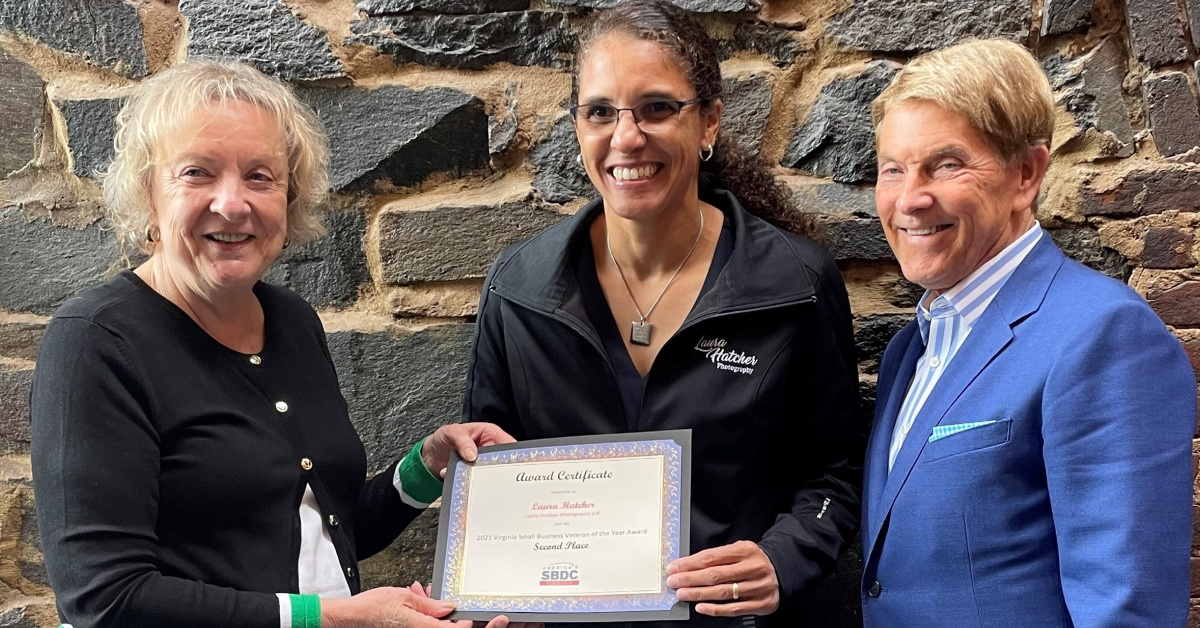 Photographer Laura Hatcher recognized as Alexandria Veteran of the Year
ALEXANDRIA, VA – Photographer Laura Hatcher is the 2021 Veteran of the Year, an honor bestowed last week by the Alexandria Small Business Development Center.
At the same time, Hatcher was recognized as a finalist for the Statewide Virginia Small Business Veteran of the Year award. The State Award recognizes veteran business owners who have made a significant difference in their communities by promoting a sense of duty, volunteerism and an appreciation for country, democracy and freedom.
Hatcher has photographed many local and regional events and specializes in professional portraits taken at his Lee Street studio in the Old Town. Her many volunteer activities include mentoring veterans and spouses on the transition from military to civilian life and employment and on starting small businesses. She has donated over 100 professional portraits to veterans entering the civilian workforce.
Hatcher, a Navy veteran, started his SWaM certified business in the city of Alexandria four years ago. (The Small Business Owned by Women and Minorities (SWaM) Certification Program is a state program of the Commonwealth of Virginia. The goal is to improve procurement opportunities for SWaM businesses participating in funded projects. by the state.)
Hatcher also won the 2021 Trailblazer Award from the Women Program Office of the Virginia Department of Veteran Affairs, which recognizes creativity, vision, courage, commitment and tenacity in advocating for and creating change to improve the quality of life of female veterans of Virginia.
ALSO TREND: New smartphone app will tell the stories of WWII soldiers at Arlington Cemetery

Publication displays:
0