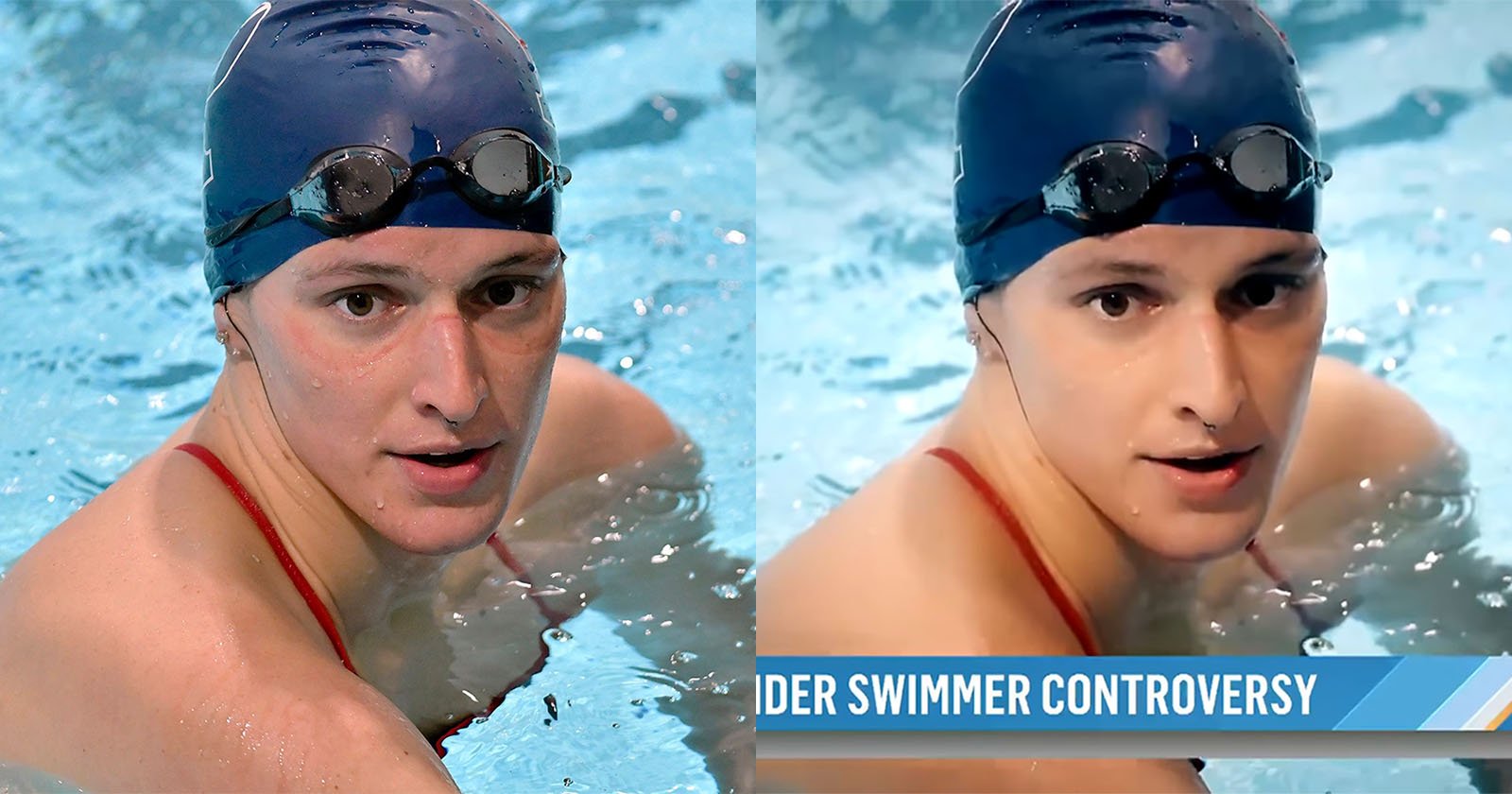 Photographer 'disappointed' NBC edited Lia Thomas photos
NBC drew criticism for airing edited photos of University of Pennsylvania transgender swimmer Lia Thomas that softened the athlete's facial features. The photographer behind one of the photos says she is "surprised and disappointed" at what has been done to her original snaps.
Thomas made headlines in March after becoming the first openly transgender athlete to win an NCAA Division I national championship, placing 1st in the women's 500-yard freestyle event.
The news segment on Lia Thomas
Before the championships, NBC's Today's show aired a 3-minute segment on March 17 that reported on Thomas' involvement and the controversy surrounding the fairness of transgender athletes competing in women's sports.
Viewers were quick to point out that photos of Thomas in the segment and in social media posts promoting it appeared to be significantly edited from their originals. In one photo, the swimmer's skin appears to have been brightened and softened, and the lines of the goggles appear to have been removed.
A "disappointed" photographer
Erica Denhoff, photographer and graduate of the University of Pennsylvania, who took one of the photos broadcast by Todaytell it Washington Examiner that she was "disappointed" with what was done with her photo, which was sold via Getty Images. At first she thought "something was seriously wrong with the video" before realizing the changes were "intentional".
"I pride myself on providing authentic imagery as a photojournalist," Denhoff told the Examiner. "It's really important as photojournalists that we submit authentic photos that have not been altered."
Embed from Getty Images
Denhoff was herself a varsity track and field athlete at the University of Pennsylvania before graduating in 2008 and becoming a photojournalist. She was an accredited media photographer covering the Ivy League Women's Swimming and Diving Championships when she photographed Thomas.
"When I first noticed the airbrush on the referenced segment, I honestly thought something was wrong with the video," Denhoff told the Examiner. "But then I looked at it again and thought, 'Wait a minute, that seems to be intentional. Lia's features are softened,'
"I then went to my original photo, sites they could access to license the photo, compared it and immediately saw a difference. […] My licensed photo was an authentic photo," Denhoff added. "I am surprised and disappointed that Today changed my image of Lia for this particular news segment.
BNC News has yet to respond to critics' claims that he intentionally softened Thomas' skin to make it look more "feminine".
---
Picture credits: Header always segment image by Today / BNC News