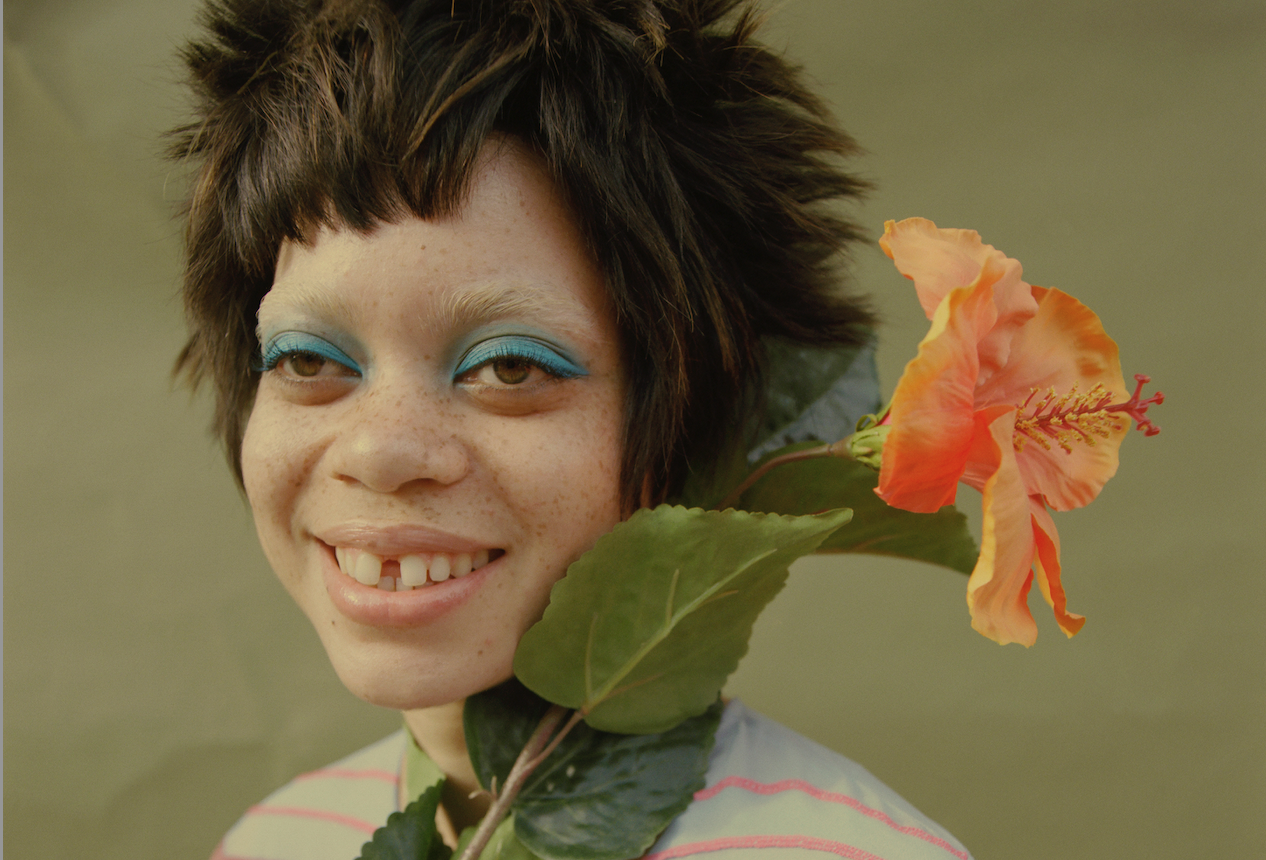 On the bill: "Beautiful Disruption", the very first solo exhibition by photographer Nadine Ijewere at C / O Berlin
On View presents images of remarkable exhibitions
THE FRESH PERSPECTIVE and the imaginative eye of Nadine Ijewere produced beautiful and new images, drawing international attention to the young photographer in the making. Known for her striking fashion portraits, Ijewere became the first black woman to photograph a Vogue magazine cover when she photographed the cover of British Vogue in January 2019. Her first institutional exhibition and her very first solo exhibition are currently on display at the C / O Berlin. . "Nadine Ijewere: Beautiful Disruption" features around 80 images and three films that highlight her process, which includes working with a large format Super 8 film. The title of the exhibition, says Ijewere, "speaks to disrupting this ideology that has existed in the industry for so long and to do so in a beautiful way by photographing and celebrating different backgrounds, different cultures and this diversity." Born in South East London, Ijewere's family is Nigerian and Jamaican. She continues to live and work in London where her friends, family and people like her inspire her work and the types of images she wants to see in the world and in the fashion industry in particular. CT
"Nadine Ijewere: Beautiful Disruption" is on view at C / O Berlin, Berlin, Germany, May 29 through September. 2, 2021
LEARN MORE about the exhibition

View of the installation of "Nadine Ijewere: Beautiful Disruption", C / O Berlin, in Berlin, Germany (May 29-September 2, 2021). | Photo by David von Becker, courtesy of C / O Berlin

NADINE IJEWERE, Detail of "Fashion Swirl", 2019, "Haut" ads für Vogue Ukraine. | © Nadine Ijewere, Courtesy the artist and C / O Berlin

View of the installation of "Nadine Ijewere: Beautiful Disruption", C / O Berlin, in Berlin, Germany (May 29-September 2, 2021). | Photo by David von Becker, courtesy of C / O Berlin

View of the installation of "Nadine Ijewere: Beautiful Disruption", C / O Berlin, in Berlin, Germany (May 29-September 2, 2021). | Photo by David von Becker, courtesy of C / O Berlin

Photographer Nadine Ijewere and C / O Berlin Chief Curator Felix Hoffmann answer questions about her work and exhibition. | Video by C / O Berlin

NADINE IJEWERE, "Untitled", 2019, From the Fashion Book for Rouge series. | © Nadine Ijewere, Courtesy the artist and C / O Berlin

View of the installation of "Nadine Ijewere: Beautiful Disruption", C / O Berlin, in Berlin, Germany (May 29-September 2, 2021). | Photo by David von Becker, courtesy of C / O Berlin
TOP IMAGE: NADINE IJEWERE, "Seashell", 2017, Ugly ads für Vogue Italia. | © Nadine Ijewere, Courtesy the artist and C / O Berlin
LEARN MORE about Nadine Ijewere on her website and Instagram
BOOKSHELF
Nadine Ijewere's fashion photography is featured in "The New Black Vanguard: Photography Between Art and Fashion". To be published in October and entitled simply "Nadine Ijewere", a new monograph is the first book devoted exclusively to her work.
TYPE OF SUPPORT CULTURE
Do you like and appreciate the type of culture? Please consider supporting its current production by making a donation. Culture Type is an independent art history project that requires countless hours and expense to research, report, write, and produce. To help maintain it, make a one-time donation or sign up for a recurring monthly contribution. It just takes a minute. Thank you very much for your support.