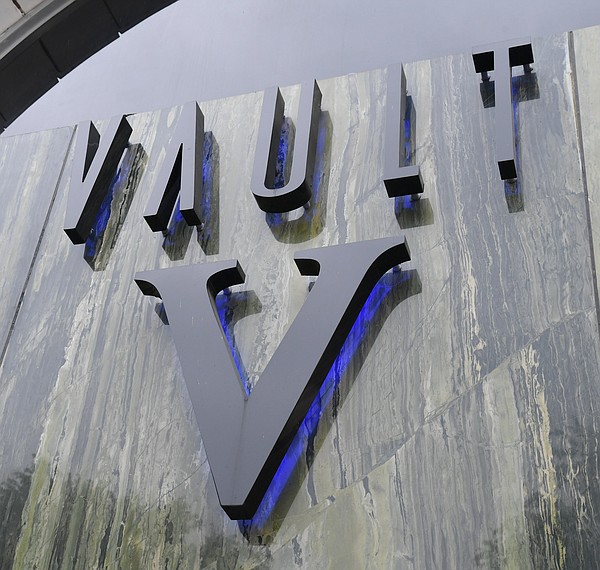 LOOK; Five workshops announced for Arts & The Park
Amateurs and seasoned artists alike will have plenty of opportunities to try their hand at a few art workshops in the coming weeks as part of Arts & The Park.
There will be five workshops, covering a variety of topics. The first is a Sunday noon photography workshop that will teach participants how to take photos in the style of photographer Mike Disfarmer.
A two-day coiled basket weaving workshop will be held Monday, May 2 and Tuesday, May 3 at the Garland County Library, taught by textile artist Donna Dunnahoe.
"Donna Dunnahoe has been so involved in the arts community for years, so she has a solid reputation for her beautiful baskets," said Mary Zunick, executive director of the Hot Springs Area Cultural Alliance.
"The colombage workshop, instead of weaving, it's colombage, so the colombines are tied together to create the basket instead of a more traditional one, people think of a woven basket," she said. Explain.
The other May 2 workshop is a virtual cooking class taught via Zoom by Vault chef Andrew Disney, the third such cooking workshop offered by Arts & The Park, with a different chef each year.
"That one is exciting I think because people can join in with their friends from the comfort of their own home. In their kitchen they cook with Chef Andrew and when they're done they can sit down and enjoy an amazing meal with their friends and family who are reunited with them," Zunick said.
"Everyone loves The Vault. We love going there and enjoying his culinary creations, but that way people will have the opportunity to cook with him. I mean, that's not something we get here in Hot Springs. We can definitely take advantage of our chefs, but having a cooking class with them is pretty unique," she said.
Video not playing? Click here https://www.youtube.com/embed/Dd63gDsmkE4
On May 5, a resin workshop will be held at Emergent Arts, using wildflowers to create jewelry, Zunick said.
"Beautiful earrings, so anyone who signs up for this one will walk away with some beautiful jewelry to go with it," she said.
"It's a resin workshop but they use wild flowers, and through all the workshops that are planned during Arts & Le Parc, whether it's the photo workshop, the wrapped baskets, the wild flowers and the kitchen that will be selected for the Culinary Workshop, Everything Is Kind comes back to our theme this year which is Creative Roots," Zunick said.
"So taking inspiration from artwork created from our culture, our history, our ancestors – so if you think back to it, people were using what was around them and wildflowers would definitely have been part of the inspiration from our ancestors in creating works of art and that's where the theme of this workshop came from, was to use what surrounds us," she said.
The final workshop is scheduled for Saturday, May 7, involving watercolors taught by artists June Lamoureux and Suz L. Kriesant. Zunick noted that they are "both very popular names or popular artists" in the Hot Springs area.
"They'll do it at the Whittington Gallery and for all these workshops, everything that's going on during Arts & The Park, you know, we want to celebrate our local artists, but these workshops provide enrichment and educational opportunities for people interested in improving their skill level or learning a different type of artwork," she said.
"Our local artists who may be painters will want to come in and do roll up baskets, or just an opportunity for them to participate in it without ever leaving Hot Springs, as well as give people who may be new to it an opportunity to learn more on photography or watercolours."
No prior knowledge of any of these art forms is required, Zunick said. "Of course if you have a bit of background or experience with some of them, you know, that's great, you could learn a bit more, but we certainly welcome people of all skill levels and we really trying to make the workshops accessible."
Scholarships are available for the wildflower workshop at Emergent Arts "for people who would like to participate but are on a little tighter budget," she said, noting that the most expensive workshop is $50.