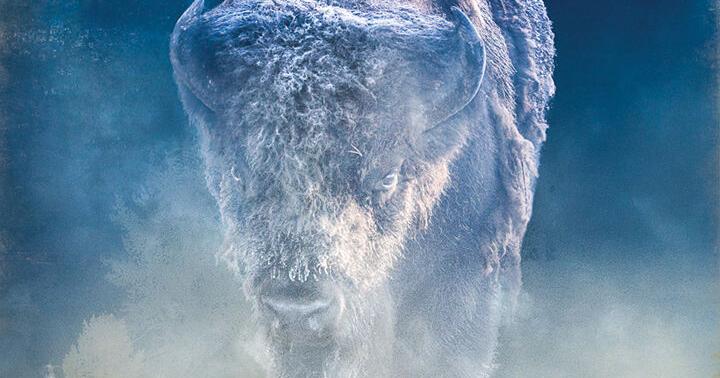 Local photographer wins prize for nature photography | Culture & Leisure
The North American Nature Photography Association (NANPA) has revealed the top 250 winners of its 2022 Showcase Photo Contest. Sylvia A. Hosie of Toledo received the Judges Choice award in Altered Reality for the image "Out of the Mist of Time ", which was taken in Yellowstone National Park.
"My image is a mix of three photos and a texture layer. It's an artistic vision of the American bison returning from the brink of extinction," Hosie said.
The annual Showcase Photo Contest, now in its 19th year, highlights the best nature photography created by NANPA members, who include experienced amateurs as well as some of North America's most accomplished professionals. . Prizes are awarded in six distinct categories: Birds, Mammals, Macro/Micro/Other Wildlife, Landscapes, Altered Reality, and Conservation.
Panels of industry professionals selected the winning images from more than 3,370 submissions. The six judges are award-winning and experienced nature photographers themselves, with expertise as artists, authors, equipment representatives, naturalists, conservation specialists and documentary filmmakers.
"NANPA members are some of the best photographers in the world. They don't all have recognizable names, but their images deserve recognition, and Showcase provides an opportunity for that," said Wendy Shattil, Contest Coordinator. And Shattil fully understands how much impact winning a prestigious photo competition can have on a photographer's career – she was the first woman to win a grand prize at the BBC Wildlife Photographer of the Year competition in 1990.
The North American Nature Photography Association (NANPA) is a nonprofit that helps nature photographers at all levels of experience develop as artists, citizen scientists, and entrepreneurs through education, networking and advocacy. NANPA and its members are particularly committed to protecting the environment and promoting responsible photography in nature. The organization was founded in 1994 by over 100 of the most accomplished nature photographers of the time. Learn more at nanpa.org.