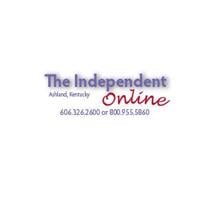 Local News in Brief: Meet the Artist from OHIO Southern | New
IRONTON
Ohio University Southern will host a Meet the Artist virtual event for Charleston artist Mark Tobin Moore at 3 p.m. on Thursday, December 2.
Her work is currently on display in the Ohio Southern Art Gallery and will be on display until December 3. The gallery is open to the public from 9 a.m. to 4:30 p.m. Monday to Friday.
Moore is a mixed media painter and collagist whose work has been exhibited throughout the United States as well as Germany and France.
He is a Navy veteran and received his BA in Studio Art from the University of Charleston. He holds an MA in Art from Marshall University and an MA in Painting from the University of West Virginia. He has given art classes at the university level as well as in many museums.
This year, he joined a veteran artist group, Uniting US, based in Northern Virginia, which exhibits the creative work of veterans across the country. Two of her paintings have been included in two different group exhibitions this year at the Military Women's Memorial at the entrance to Arlington National Cemetery.
To receive the Zoom link of the event, register at https://bit.ly/MarkTobinMoore
Tri-State Marks
Festival in progress
HUNTINGTON
The 2021 Tri-State Makes Festival, the Robert C. Byrd Institute's (RCBI) annual celebration of creativity and ingenuity, offers free hands-on activities to engage creators of all skill levels.
Hobbyists, inventors, DIY enthusiasts, artists and students who participate in the Design Challenge will compete for $ 5,000 in prizes, including a "Best of Show" grand prize. Entrants must create a unique innovation and submit a video no longer than 3 minutes by December 2 explaining their creation and the manufacturing process. The competition is open to residents and students of schools in West Virginia, Ohio, and Kentucky. Prizes will be announced on December 9 at a virtual online event.
This year, the Makes Festival will also offer the following Maker Master courses and activities:
• 3D design and 3D printing: Tuesday November 30 (6:00 p.m. to 8:00 p.m.)
This free workshop at RCBI Huntington (1050 Fourth Ave.) will teach participants how to use popular computer-aided design (CAD) software to create unique designs that will be 3D printed at RCBI and take home.
• 2D design and laser cutting: Saturday, December 4 (10 a.m. to noon)
Attendees of this free workshop at RCBI Huntington will learn how to create dazzling light displays using free online computer-aided design (CAD) software, which will be produced on RCBI's laser cutters. Participants keep their creations.
• Design Thinking demo and awards ceremony: Thursday December 9 (10:00 am to 11:00 am – live virtual event)
Tricia Ball from Marshall University's iCenter will provide a brief introduction to this collaborative and hands-on approach to problem solving and creativity, followed by RCBI presenting over $ 5,000 in prizes to its Design winners. Challenge.
For more details and to register, visit www.rcbi.org/makesfest2021. The Tri-State Makes Festival is made possible by the generous support of Edward Tucker Architects and Suddenlink.
National No-Tillage
Return conference at Ky.
No-till planting, a practice that was first successful in Kentucky, will turn 60 next year. For only the second time in its 30-year history, the National No-Till Conference, the event that celebrates and encourages no-till practices for agriculture, will return to Kentucky, the commissioner said at agriculture, Dr. Ryan Quarles.
The National No-Till Conference is scheduled for Jan. 4-7 at Galt House in Louisville. The four-day event will feature insights from leading no-till growers, agronomists, researchers and other no-till experts sharing ideas for farmers to get the most out of their no-till system. .
Although the idea of ​​no-till farming has been researched for years, it wasn't until 1962 that farmer Harry Young of Christian County, Ky., Got the first crop. successful zero-tillage corn business. Using a combination of herbicides and atrazine for weed control and a mule drill, Young harvested 0.7 acres of corn using this new method. It was a necessary method for Kentucky farmers who had soil erosion problems with regular farming practices on the state's hills.
Sixty years later, the no-till movement has become dominant. Today, more than 104 million acres in the United States are in no-till production, according to the 2017 Agricultural Census. Farm producers are always keen to learn more about the practice. The national conference expects up to 1,000 participants in January.
To help farmers in Kentucky and other southern states take a more operational approach to their soil conservation practices, the Southern Sustainable Agriculture Research & Education (SSARE) program provided scholarships to support participating farmers at the National No-Till Conference for the first time.
The scholarship covers the full registration fee of $ 449 for the four-day event. To apply for the scholarship (limited to new participants from southern states), visit no-tillfarmer.com/NNTCscholarship. The application process will be on a first come, first served basis until December 15, 2021.