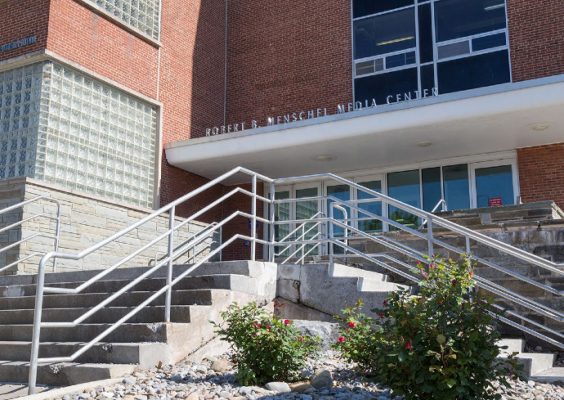 Lightwork galleries and photography lab reopen to the public
Light work announces the reopening to the public of its ultramodern photography laboratory and exhibition spaces.
Over the past three months, Light Work staff have taken incremental steps toward pre-pandemic "normal". At Light Work, there has been a progression of essential staff only to a green light to welcome the community of Light Work photographers and photo enthusiasts into the Kathleen O. Ellis, hallway galleries and the lab.
For Light Work and arts institutions across the country, the past year has brought unprecedented hardships that Light Work has tried to meet with determined and creative dexterity and an unwavering commitment to supporting, amplifying and #keepartgoing.
The reopening of Light Work includes a community-wide invitation to students, educators, local organizations and university partners to schedule the use of the main gallery, library and lab studio for artistic creation related to the exhibition, workshops, class discussions or guided tours by staff.
Light Work's community partnerships include organizations that cultivate safe spaces for inquiry and critical dialogue and their approaches to the exhibits and ideas presented in the works are creative and interdisciplinary.
The fall 2021 exhibition calendar offers a diverse intersection of thematic ideas and photographic methods. Please join Light Work for "Clifford Prince King: We used to have sex"(Kathleen O. Ellis Gallery, August 23-October 14),"Queer Moments: Selections from the Light Work collection"(Hallway Gallery, Aug 23-Oct 14)," 2021 Horizons: New Film Out of Central New York "(UVP | Everson Plaza, September 30) and" Hito Steyerl: Strike "(UVP | Everson Plaza, September 16-11 December).
Light work lab the members also have something to celebrate. In anticipation of welcoming the community to the photography lab, the staff reconfigured the space. Staff established new best practices for using state-of-the-art workspaces, darkrooms, lighting studios, and printers. The new guidelines ensure a safe and productive workflow that will meet the needs of its members, workshop participants and artists in residence. Light Work adheres to the latest COVID-19 security protocols to protect customers, artists, students, and staff.