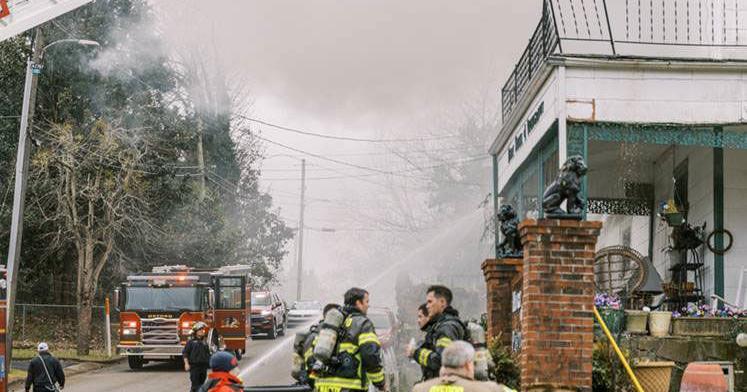 Hurt Photography damaged in structure fire | Oxford
The Hurt House of Photography, located at 130 Snow Street in Oxford, was heavily damaged by fire on Friday morning.
According to city officials, the Oxford Fire Department received a structural fire call at the company at 10:22 a.m.
The 3,000 square foot structure owned by Danny Hurt contained a basement, first floor, second floor and full attic. It was built in 1910 with heavy pine beams and tongue-and-groove ceilings.
Firefighters from the Oxford Fire Department, who arrived within two minutes of being called, had difficulty getting to the fire in the attic due to multiple roofs under a metal roof. A full OFD shift responded to the scene due to the size of the structure and the cold weather, forcing the department to call in staff from another shift who could cover any other emergencies that may arise. could have happened during the time spent fighting Snow Street. blaze.
The house suffered severe fire damage to the second floor and attic and suffered extensive smoke and water damage throughout the house.
The Oxford Police Department, Oxford Health System paramedics and staff from the Oxford Performing Arts Center offered to help at the scene as passers-by offered drinks to those working at the scene.
The cause of the fire is currently undetermined.