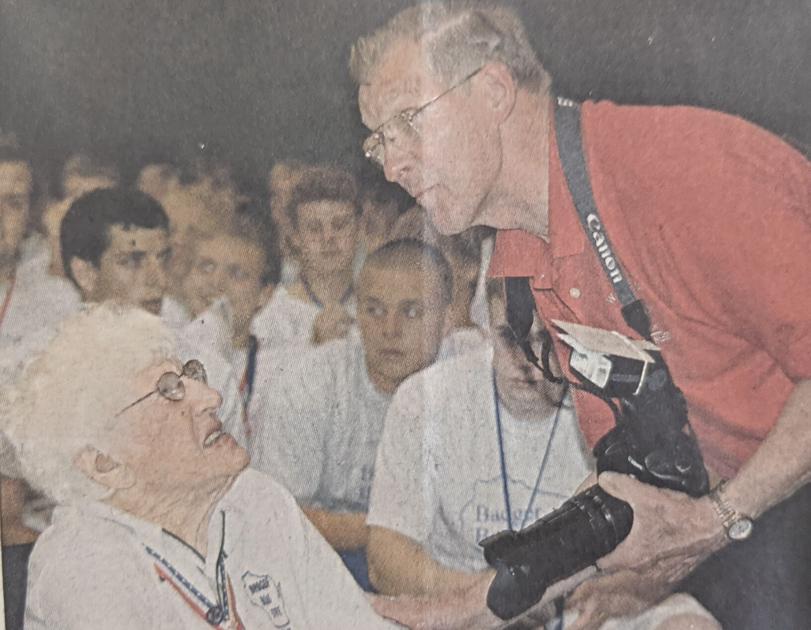 Getting to Know: A Q&A with Longtime Badger Boys State Photographer Louis Bock | New
[ad_1]
As Badger Boys State leaves Ripon, a man has memories of half a century after covering the event.
He has been photographing the Badger Boys State event for over 50 years, witnessing memorable moments, meeting future world leaders, and capturing priceless memories.
This man is Louis Bock, a resident of Ripon, who was the official photographer for Badger Boys State for 48 years.
Bock recently shared his memories of nearly five decades while photographing the event in a question-and-answer session with the Commonwealth.
Here is the debate:
Q. When and how did you start photographing Badger Boys State?
A. You would have to go back about 54 to 55 years. I wasn't the official photographer for the first few years I worked there. We used a 4×5 press camera. There was no Powerpoint back then so they used color slides to promote the program and these 4×5 cameras weighed around 12 pounds. And the guy who was doing photography at the time just asked me if I could help, so I did.
He was still doing all the processing, but I was working shoulder to shoulder with him because everything was photographed in black and white, and photographed on colored slides. About seven to eight years later, their official photographer got a job at the University of Wisconsin at Madison and handed it over to me. I did this for about 48 years and kept going because I wanted to get to 50.
During my time photographing the event, I had the chance to photograph quite a few dignitaries. I have photographed every governor in Wisconsin since the late 1950s. These are boys who have become Supreme Court justices or have played a big role in state or national politics. I just embraced the program and always thought it was a really good program. I have seen the benefits.
Q. What are your memories of those early days?
A. At first it was much more regimented, much more militaristic. All the staff were veterans and the program was run as such. Everyone walked to the classroom, they walked to meals and they walked to the assembly. It was very military until the Vietnam War. Everything that was military was sort of ostracized back then, so they backed down on that a bit.
There was a parade downtown Thursday night with an orchestra and all of the surrounding counties marched in Ripon. During the Vietnamese period, it ended. For a long time, we made the slides in color and the photos in black and white. I think in the 1990s the color processing became more feasible and we stopped doing the colored slides.
Q. Do you have any favorite memories of your time as a Badger Boys State photographer?
A. One of the most important things they have done each year was to get the boys to form the shape of the state of Wisconsin. We typically had about 900 people in the form of the state of Wisconsin. We got to photograph this and it was always a winner. Every Badger Boy was able to take a print of it home, and although his head was about the size of a pinhead, he could find where it was.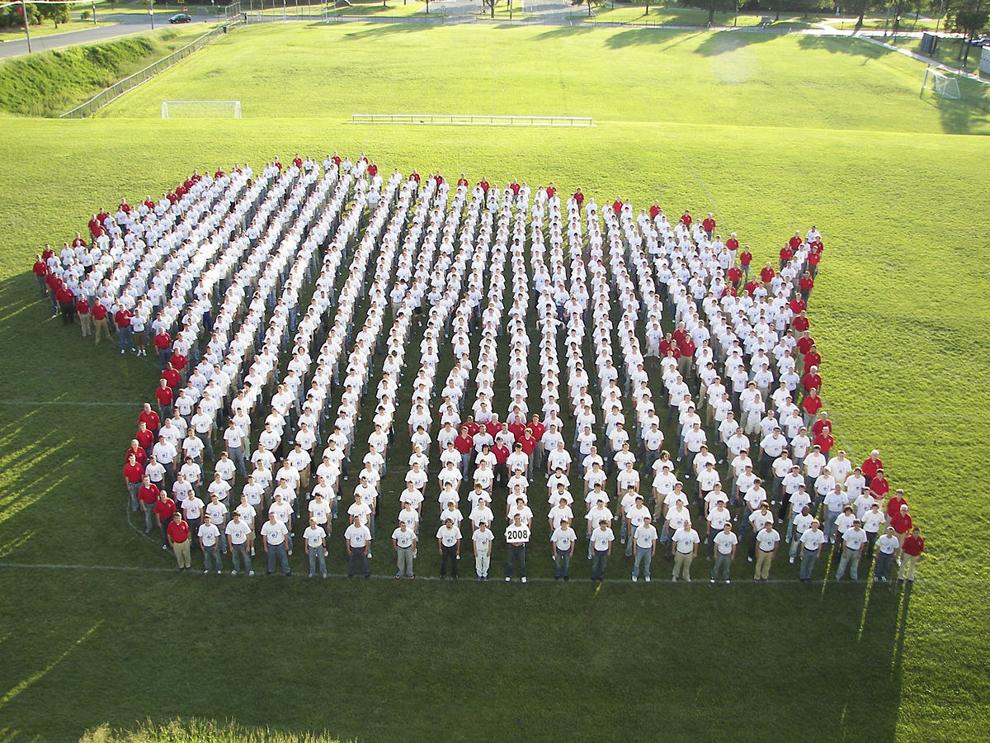 If you've been to a program before, they sing the national anthem and take the pledge of allegiance. Despite all these years, it still lifted the hair at the back of my neck. It was a very inspiring moment. It was nice to see the boys and hope that they really got the full benefit of the program and really meant it when they made their pledge and then the national anthem.
Q. What was rewarding about photographing the event?
A. It gave me a lot of confidence and a lot of encouragement that basically the country was still in good hands. These boys are good boys and they were learning the system. Many of them have actually become quite active in government. Scott Walker was one of them.
It was and still is inspiring to see the quality of the children who are still there. This is an old man's point of view, we tend to be a little dismissive and a little discouraged with the younger generation. But it really feels good to see a lot of good kids doing positive things there.
Q. How have been the last two years without the event?
A. I have devoted a week to it in June for the past 50 years. I have been to campus several times during this week, remembering what should have been or what could have been without the COVID-19 pandemic. It was such a part of my life. Maybe a week a year doesn't seem so important, but there's been a lot of planning. And, of course, after the event there were a lot of photographs to make prints and mail. It was probably more of a four to six week affair.
Q. What do you think of the organization's decision to move the event to the University of Wisconsin-Eau Claire?
A. Disappointment because it put Ripon on the map in a pretty big way. No one from Racine or Kenosha will care where Ripon, Wisconsin is without Badger Boys. There has always been an impact on schools and most communities made a big deal out of the boys chosen for Badger Boys.
Now that it's gone, we've lost tremendous value in public relations and knowing where Ripon Wisconsin is located. At Ripon College, many people have enrolled in Ripon College because of their experience with Badger Boys.
I think it's a really unfortunate situation that they are moving. Not because it affects me personally, but as a community. On Saturday morning parents would drop off their boys and you couldn't find a seat at some of the local restaurants because they were very busy. For the pick up and drop off days, I think our businesses are really going to miss out on that extra traffic.
Q. Would you like the event to come back to Ripon?
A. From a personal perspective, I don't think we'll ever see him come back to Ripon. I think the college may be at a disadvantage compared to some of the larger public schools that may offer bigger gyms, classrooms and that sort of thing. In a perfect world, I would like to see him come back. I was interested in attending as long as I was alive. Even though it wasn't in an official capacity, it was such an inspiring event to see.
[ad_2]