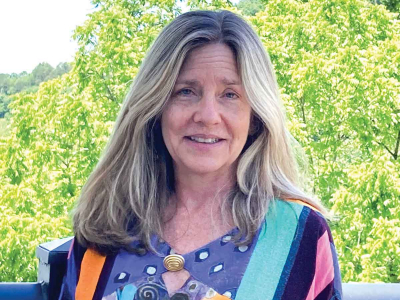 "Community Creation Workshop"
The monthly "Creating Community Workshop" will continue with a broom-making class at 10 a.m. on Saturday, June 4 in the atrium of the Jackson County Public Library in Sylva.
Explore this Appalachian craft and broom making basics while making your very own cobweb broom. The cobweb broom is designed to get into hard-to-reach areas, including pesky cobwebs in the corners.
Moderate hand and arm strength is required to make the broom. It may help to wear long pants. It is also recommended to bring an old towel or apron to wear. Participants should bring a towel or wear an apron.
Instructor Mickey Sizemore attended Western Carolina University in the 1980s and returned to the area from Tennessee. He owns and operates Gray Branch Soaps, a handmade bath and body bar business from his home in Cullowhee. Sizemore has been making brooms for over 15 years and taught the art of weekend broom making at Warren Wilson College.
This program is free and open to the public. To register, call the library at 828.586.2016. The event is co-sponsored by the Friends of Jackson County Public Library and a generous grant from Dogwood Crafters.
The Jackson County Public Library is a member of the Fontana Regional Library (fontanalib.org).