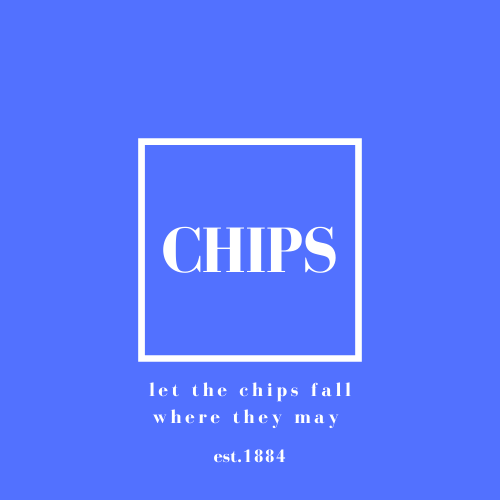 CEPE Hosts Panel on the Changing Role of the 21st Century Artist-Citizen – Luther College Chips
Opera coordinator and music teacher Andrew Whitfield was on the coast of the Adriatic Sea with a group of students in June 2016 when he heard the news of the tragic Orlando nightclub shooting. Struck by feelings he had never felt before, Whitfield pondered the idea of ​​how an artist could be seen as a first responder to the soul. Drawing on the diverse resources that surrounded him, Whitfield integrated the threads of music and scripture, creating a work of art that transformed his view of himself as an artist and a citizen.
Fast forward to the present — Wednesday, Feb. 23 at 7 p.m. at the Center for Faith and Life Recital Hall — where Whitfield revisited the artist-citizen idea, this time in conversation with a panel of faculty from Luther. Joined by Professors Jane Hawley, Richard Merritt and Britt Rhodes, Whitfield moderated a discussion titled "The Changing Role of the 21st Century Artist-Citizen". The event was sponsored by the Luther Center for Ethics and Public Engagement. Whitfield began by asking a few questions that summarized the focus of the discussion.
"I ask all of us to reflect on the importance of art," Whitfield said. "How important is art? What does it mean for us to be both engaged citizens and artists, and what is changing here for us?
The event consisted of an hour-long discussion among the panelists followed by a brief question and answer session with the audience, where several students posed questions for the panelists to consider and answer. After a brief introduction by Whitefield, the discussion continued as panelists shared their experiences and insights, addressing questions such as "What does it mean to be an artist?", "What does society expect artists today? and "How do you see the role of citizen-artists at work among the students here?" Merritt's first response shared how her upbringing influenced her broad and inclusive understanding of art today.
"I was always encouraged by my parents, who had no preconceptions about art," Merrit said. "I grew up wondering what isn't art, rather than what is art."
Addressing the idea of ​​the artist in the broadest sense, the discussion encompassed the unique perspectives that each panelist brought to the conversation. Whitfield shared his insights from a musical and operatic perspective, while Merritt drew on his experiences as an art and visual communication instructor. A professor of social work at Luther, Rhodes explained how she associated art with storytelling from an early age.
Hawley, who teaches dance and body studies, articulated an ephemeral and somatic view of art as she shared her connection to the natural world growing up. Additionally, Hawley shared what she hopes to inspire all students as artists.
"I hope people think of themselves as creative," Hawley said. "I hope they can develop a practice that sits down and shares their input. It's about being alive, because humans are artists.
The panelists all share in the creative act of teaching. However, the discussion extended far beyond their artistic influence in the roles of instructor. Thinking of the artist, Whitfield defined the citizen, not in a divisive political sense, but rather rendered the concept as someone who opts for the communities of which he is a part.
"We have a local conversation of artists and citizens," Whitfield said. "I want to know what is happening at the intersections of these identities. What are we discovering in ourselves, each other, in our work together, and what is changing here on this campus?
Next week, students will also have the chance to participate in this conversation. In the audience was Ani Chauhan ('23), who will be one of the student panelists featured in an upcoming discussion on the same topic. Chauhan, who studies music as well as visual communications and is looking to pursue a career in art, expressed the importance of dialogue on this subject to Luther.
"The core of a liberal arts education is to make a complete citizen," Chauhan said. "It is vital for everyone to have a form of expression to communicate their views, thoughts and feelings in their own way."
A student panel on the same subject will take place on Wednesday March 9 at 7 p.m. at the CRH.