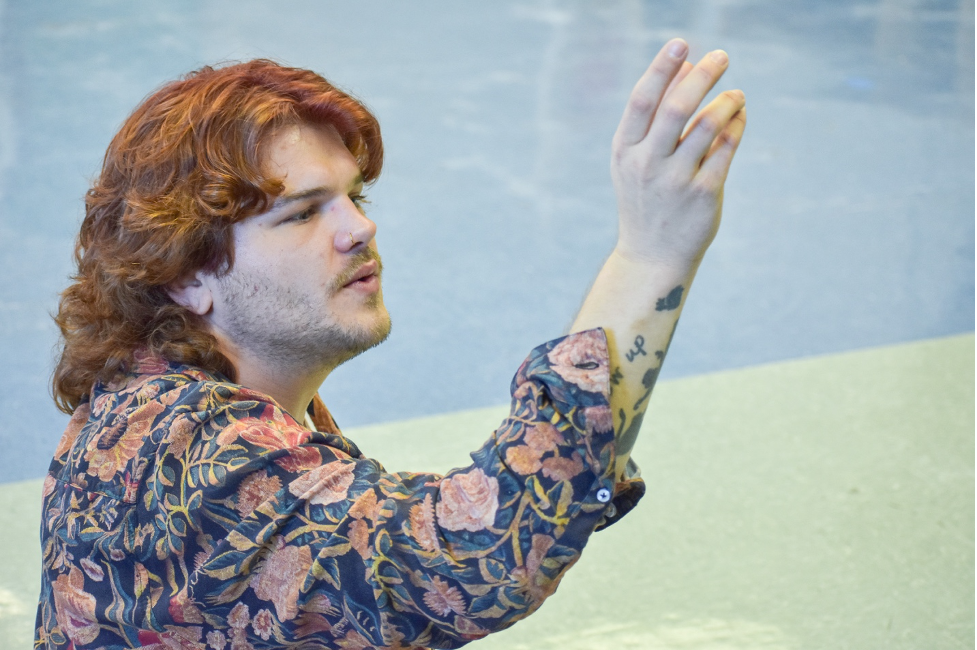 Augusta University Graduate Returns to Lead Theater and Performance Studies Workshop – Jagwire
Augusta University students got a big surprise when alum Ethan Hunter recently spoke to them about college life. Hunter received his bachelor's degree in political science and minor in Communication in 2017, and while at Augusta University, he fell in love with the performing arts.
Associate Professor Dr. Melanie O'Meara was a huge supporter when it came to helping Hunter pursue his love of performance after completing his undergraduate studies. Hunter is in the process of earning her doctorate in communication studies with a focus on performance studies and a graduate certificate in archival science from Louisiana State University.
Hunter's first event of the day was a Q&A for undergraduates considering graduate school. He gave an honest and realistic view of what to expect and shared his personal struggles and triumphs. Students asked about juggling multiple interests at once and how to prioritize them, while some shared their post-undergraduate experience.
"I was learning to practice practices and methods for social change, and that was really important to me. I wanted to make a change. I wanted to make an impact," Hunter said, referring to how her graduate assistantship as an events coordinator for the LGBTQ+ community on the LSU campus ties into the field of performance studies.
The "Meyerhold and biomechanical performance" workshop took place at Maxwell Theater. Hunter taught students about Vsevolod Meyerhold's performer training system, called "biomechanics", and how it can be used to enhance the expressiveness of a performer's body. The students learned a series of movements called "throwing the stone".
"Performers who practice this technique develop the same directional awareness toward the stage that a director does," Hunter explained.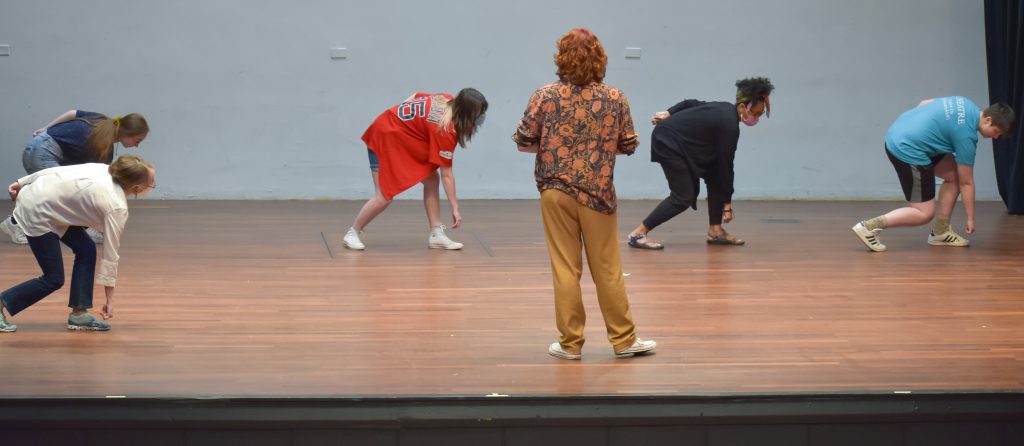 Hunter started the movement portion of the workshop with several warm-ups, then demonstrated each of the movements for throwing the stone. The students repeated the movements until they could "throw the stone" with precision. After this exercise, the students began to recite lines from the poem "We Lived Happily During the War" by Ilya Kaminsky, a Ukrainian-American poet.
Hunter's choice of poem comes at a time when Ukraine and Russia are at war.
Each person was assigned a section to read and an emotion to read, then participated in the discussion about the poem, its form and possible meanings. Hunter then had the students stand up and express the poem with their bodies, drawing inspiration from some of the "rock throwing" moves.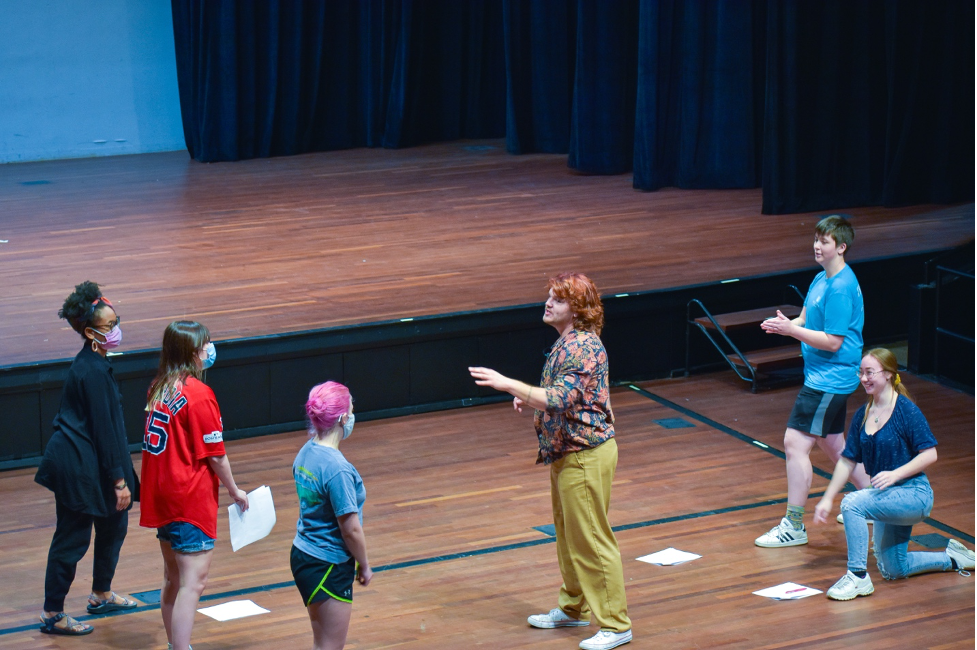 "Having Ethan in town was a joy. Seeing and experiencing how far he has come as an academic artist in our field of performance studies has made me grateful for the work I do with my students and the support I have on our campus," said O'Meara.
"I can't wait to see where he lands. Our students enjoyed hearing his insights into graduate school, and the workshop was a wonderful opportunity for them to learn about performance methodologies and put them to work. in practice. I appreciate that Ethan focused on current events with the poem he selected for them during the performance workshop. It was a wonderful reminder of how performance is and can be activism.