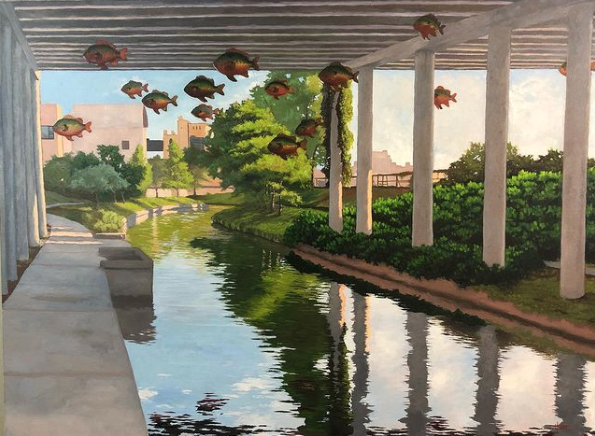 Artist creates a realistic painting of one of downtown San Antonio's most recognizable public works of art
It is said that life imitates art, but sometimes art imitates life – and art. This is the case of an oil painting depicting FISH, the aptly titled public artwork, and its surroundings in downtown San Antonio.
Local artist Alex Hood proudly shared his Camden Street Bridge tribute through Reddit and Instagram last week, adding that the detailed oil painting took him four months. He says his painting was the most viewed posts for two dedicated channels in San Antonio and Texas that day.