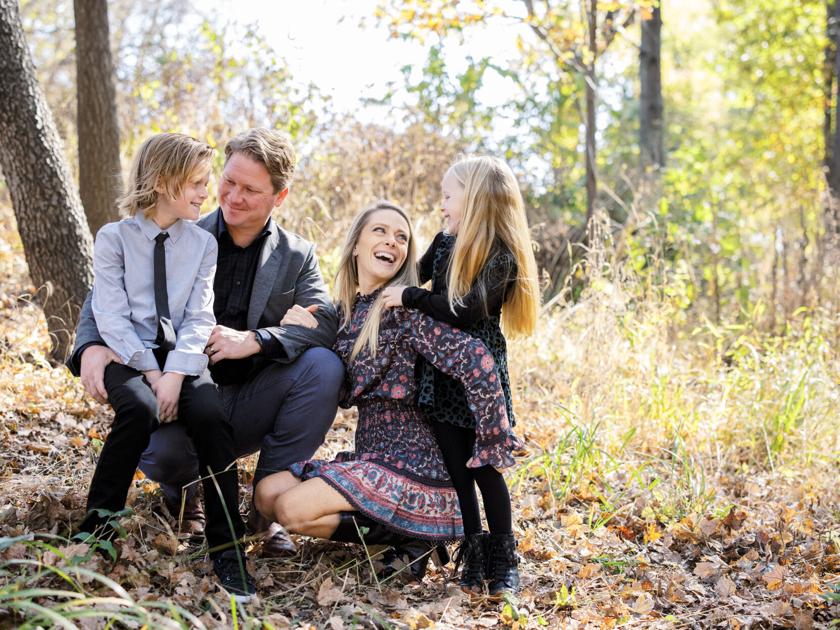 5 St. Louis-based Photographers Who Have Unique Approaches to Capturing Family Photos | Family
Emily Lucarz Photography, 201 Chesterfield Towne Center, Chesterfield, 314-915-2010, emilylucarzphotography.com
Heather Roth fine art photography
Heather Roth's photographic style is bright and dreamy, highlighting moments of joy and even romance. This season, she offers themed mini-sessions on select dates to capture the holiday spirit and fun family personalities, starting with a free Halloween event.
On October 9, visit Roth's studio at 3010 Sutton Blvd. in Maplewood between 10 a.m. and 11 a.m. for a quick photo of your little one in costume. There is no registration for this session, so come on time and expect a line.
For a more traditional photoshoot that includes the whole family, book a 20-minute fall outdoor shoot at Klondike Park in Augusta on October 17 or in the studio on October 23.
Twenty-minute vacation studio sessions on November 13 are also open for booking. Want adorable photos of your kids with Santa Claus? Roth will be offering 10-minute mini-sessions with Santa in his studio from December 3-5.
Heather Roth Fine Art Photography, 3010 Sutton Blvd., Maplewood, 646-284-1215, heatherrothphotography.com
J Elizabeth Photography
"Family photos should capture what it feels like to be your family," says Jenna Grissom of J Elizabeth Photography on her website. "The little laughs, the anguish of teenagers, the mess that always happens in the kitchen. When you think back to your own childhood, what do you remember the most? What would you like to be able to bottle and keep forever? This is what I want to capture for you.